ADVANCED DENTAL SCARSDALE ORAL SURGERY & ORTHODONTICS
FINANCIAL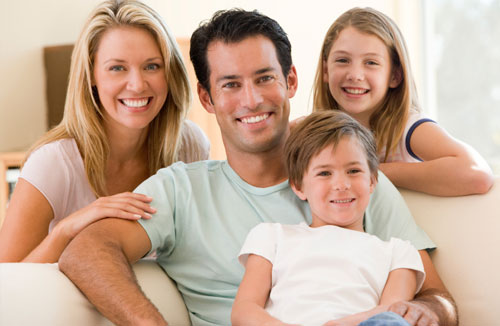 Advanced Dental Scarsdale Oral Surgery and Orthodontics offer financing options that are convenient no interest, NO CREDIT CHESK and low minimum payment plans for Implants, metal braces, clear ceramic braces and invisalig.
These plans are specifically designed to pay for you family's healthcare and elective treatment, not covered by insurances.

MOST INSURANCES ACCEPTED
- All PPO PLANS - Metlife - Aetna - Cigna - UFT - Delta Dental - Blue Cross Blue Shield - Pomco - PBA - IBA - 1199/GHI - DC37 - Guardian - GHI - CSEA - DDS/Magda Care - SIDS - 32BJ/Delta Dental - 1181, 1180 - 237 Local - United Health Care - Healthplex - Locals - Unions
- Hudson Health/MVP - Metroplus - Amerigroup - Healthplex - HIP - Fidelis - Healthfirst - Children Health Plus - Affinity - Empire - Medicaid
If you don't see YOUR plan listed, please contact us at 914-874-5757.

In addition to the insurance plans listed, Scarsdale Advanced Oral Surgery
and Orthodontics also accepts self-pay patients through
direct payment of cash, check, debit or credit card.
We accept most insurance plans:
However, we recommend contacting your insurance company before your visit to make sure Scarsdale Advanced Dental specialist you are looking for is in network and to verify coverage for the specific services you're seeking.

This will prepare you for any out-of-pocket costs (including co-pays and deductibles) that you might be responsible for.

To help determine if your insurance is accepted, we recommend taking the following steps:

- Call the member service information number located on the back of your insurance card.
- Inform your insurance that you will be visiting Scarsdale Advance Dental.
- Confirm your benefits and coverage for the specific service and provider you're seeking.
- HMO/DMO/DHMO members, please confirm your plan's rules.

Your out-of-pocket payment may be higher if you do not adhere to your plan's guidelines. If you learn that the service you're seeking is not covered, you can still visit Scarsdale Advance Dental and choose another method of payment.
You can call Scarsdale Advance Dental to see how much the service will cost.
PAYMENT PLANS
No Insurance? No Problem!
You can schedule your treatment today, and pay for it over time.

Scarsdale Advanced Oral surgery and orthodontics office in Westchester make flexible payment plans available to help you make your smile perfect. For Braces treatment and dental implants surgery Scarsdale Advanced Dental offer Month-by-month regular payment plan or discounted payment plan.

Please call Scarsdale Advanced Dental office and our staff will be happy to answer any questions you may have. Scarsdale Advanced Oral surgery and orthodontics office phone: (914) 874-5757

CARE CREDIT FINANCING PROGRAMM
CareCredit® financing offers a full range of No Interest and Extended Payment Plans for treatment fees from $1 to over $25,000. Please visit www.carecredit.com for more details
FINANCIAL POLICY:
At Scarsdale Advanced Dental we will make every effort to help you know what your financial responsibility is before treatment begins. During the consultation visit you will receive a treatment plan that includes treatment fees and an estimate of what insurance (if any) will cover. We work diligently with you and your insurance provider to obtain payment for services, but it is important to remember that the fee information in your treatment plan is only an ESTIMATE based on the information received from your insurance provider.

If you have insurance Scarsdale Advanced Dental will contact your provider for benefits day of your appointment. You are also encouraged to contact your insurance provider to verify benefits. You will be responsible for the estimated co-insurance portion at the time of service. Insurance pre-estimates are not a guarantee of payment.
Payment in full is due at the time service is rendered. Patients are responsible for all treatment fees regardless of insurance coverage.

If for any reason your insurance provider does not cover the total treatment fee, a statement will be sent to the guarantor (patient or financially responsible guardian) for the remaining balance due.

For your convenience Advanced Dental accepts VISA, MasterCard, American Express, Discover, personal checks and cash. Advanced Dental also accepts payment through third party financing offered by CareCredit with low interest payment plans for health services.
To schedule an appointment with dental specialist please contact Advanced Dental Scarsdale :
Call Us: (914) 874-5757
130 Garth Road Scarsdale, NY 10583